You'll find the latest technology products available from Cunniffe Electric, including the stylish Fitbit Versa 3 Fitness Smart Watch (available in a range of colours, including, Black and Midnight Blue). Perfect for tracking your steps, weight loss and other health metrics, the affordable Fitbit Inspire 2 watches are available in both Pinkand Black for €99.99 – a cost-effective price tag for fitness enthusiasts embarking on their health journey.
If you're optimising your desk setup, find a range of office and work products available in our technology products section. From HDMI cables to Wi-Fi extenders, Cunniffe Electric has whatever you need to improve your computer setup, including the latest laptops and tablets.
Make your home smart this year with technology products from Google Nest. Simple to set up and all controlled via an app, Google Nest products can control your heating remotely, take care of your home (with Google Nest Cam and Google Nest Smoke & Carbon Alarm) and make your general day-to-day life easier, with the aid of the Google Home.
All technology products from Cunniffe Electric come with a manufacturer's warranty as standard, and our friendly team are on-hand to advise you with your next tech purchase. Make buying your next technology product simple by shopping with Cunniffe Electric Galway.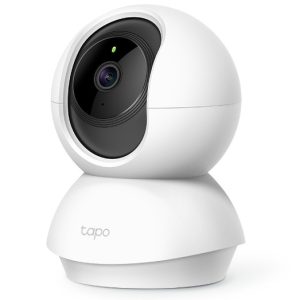 Connection

WiFi

Brand

TP Link

Warranty

3 Years

Item Type

Security Camera