At Cunniffe Electric you'll find a range of washing machines for sale from top brands such as Bosch, Samsung, Hotpoint and Whirlpool. Cunniffe Electric is your one-stop shop for competitively priced machines in Ireland.
With both freestanding and integrated washing machines for sale from Cunniffe Electric, you can have the washing machine to suit your space requirements. Our catalogue of boasts a variety of machine sizes and drum sizes, so whether your laundry load is 7KG or 18KG, you can find the appliance that's equipped to tackle your needs!
Complete your washing with peace of mind, as all washing machines for sale from Cunniffe Electric come equipped with warranty, with some machines even offering up to 5 years. Extended warranted is optional to purchase, so you can be confident that your machine will last for years to come.
Shopping for a washing machine in Galway? At Cunniffe Electric, we offer a no-hassle installation service for Galway customers. Have your washing machine installed, set up and ready to go by opting for our installation service, available for local shoppers.
With nationwide delivery available, receive your brand new appliance to your door in a matter of days! Browse the Cunniffe Electric website to search for in-stock items that are ready to go, or reach out to the friendly team to discuss out-of-stock items.
With washing machines from top brands like Hoover, Zanussi, Indesit, Siemens, Candy, Aeg and Miele, you can shop with confidence at Cunniffe Electric. Filter by price, brand and warranty to find the perfect appliance to take on your laundry needs.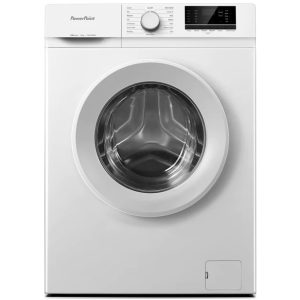 Load Capacity

6KG

Spin Speed

1000

Energy Rating

E

Warranty

2 Year