Smeg's FAB fridge is often a distinctive element in the kitchen. Its rounded shapes, chromed details and bright colours are key expressions of style and personality. The FAB30 offers a sizable capacity to suit your storage needs and features a new stylish interior.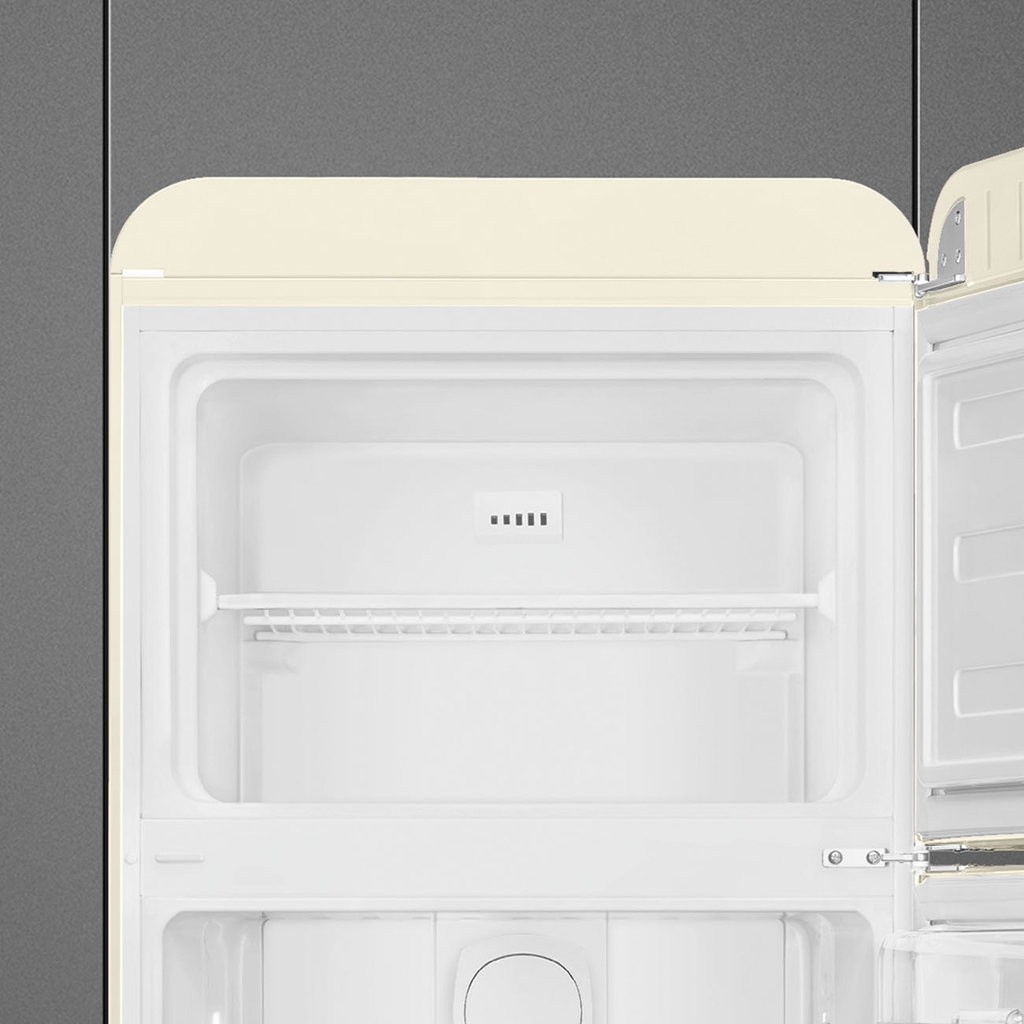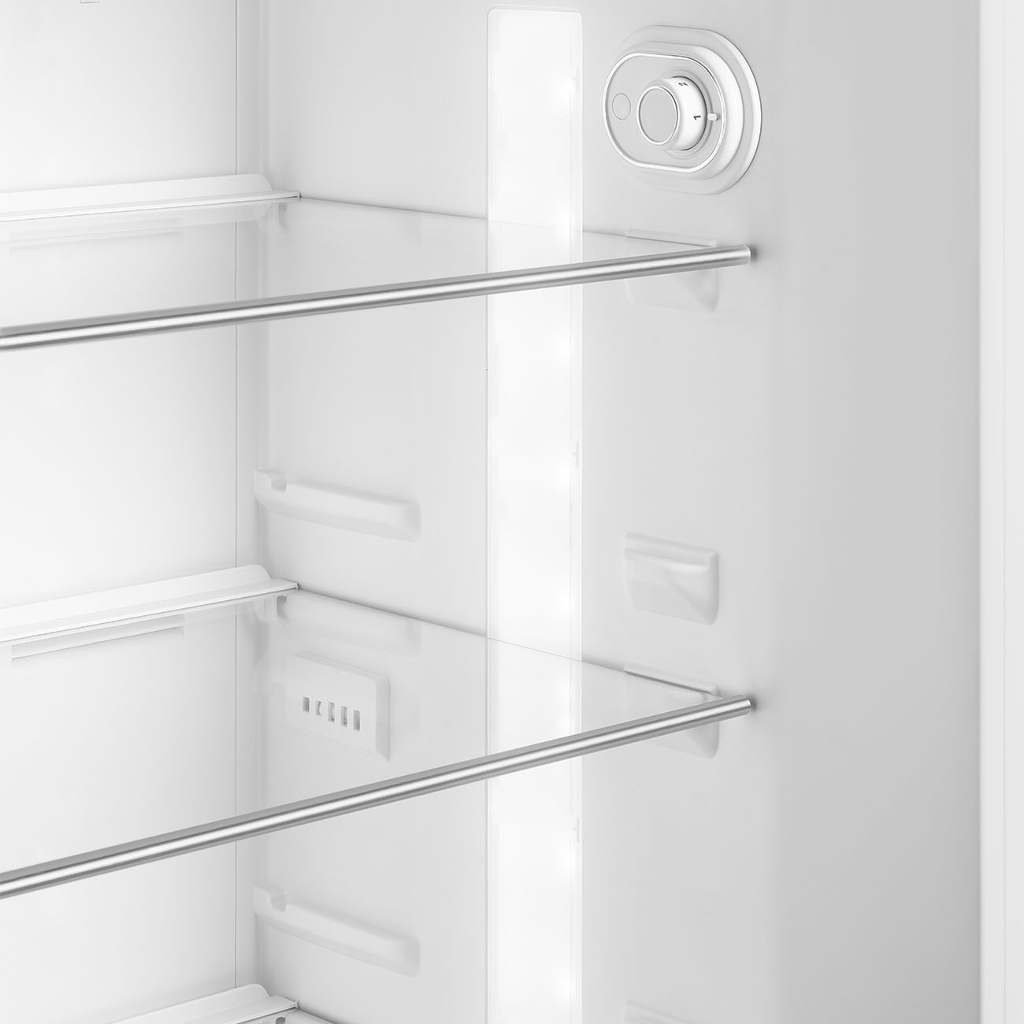 LED LIGHTING
Bright LED light strips have been applied to both sides of the fridge to provide optimal illumination and total visibility of the interior. These are more energy efficient and longer lasting than traditional bulbs.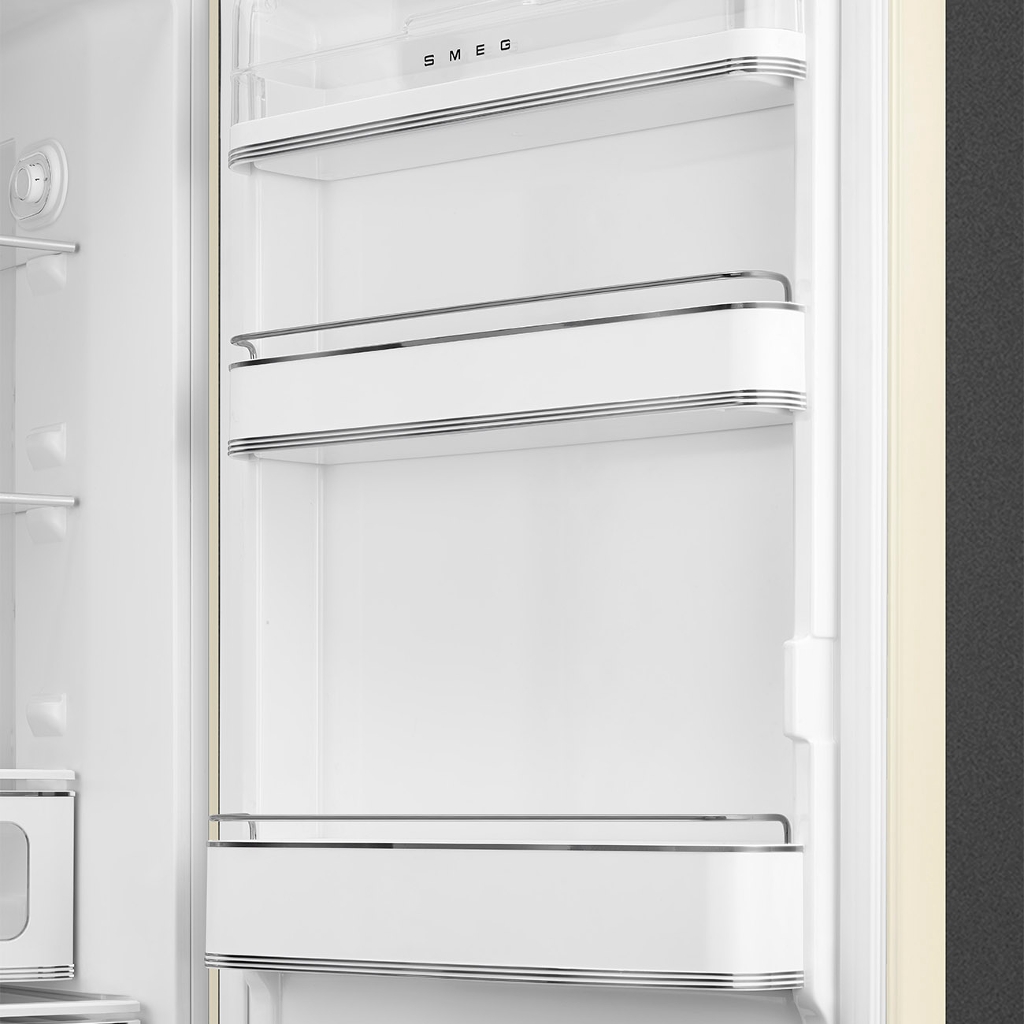 ELEGANT CHROME FINISHES
The profiles of the balconies and glass shelves feature bright chrome finishes with a retro design.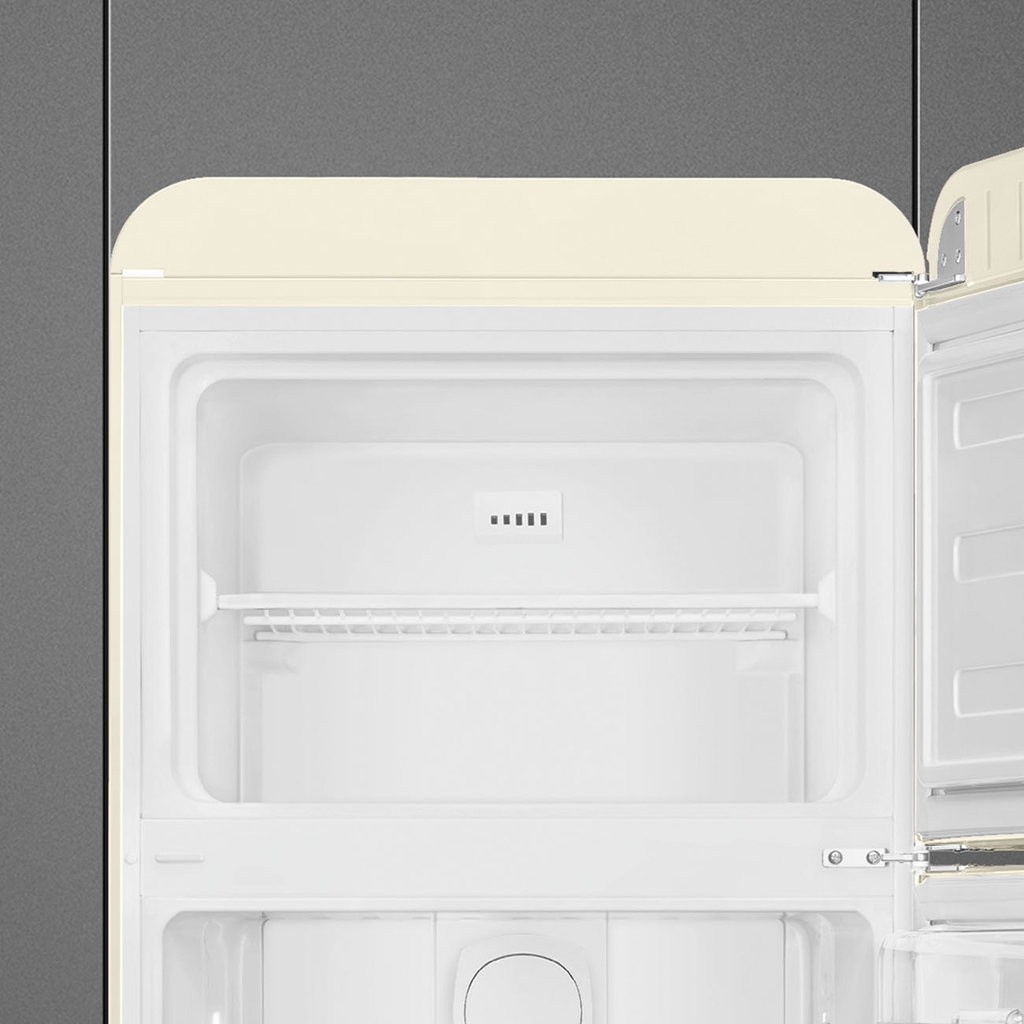 TOP FREEZER
A 72 litre freezer is suituated above the fridge compartment, perfect for storing smaller amounts of frozen foods such as ice creams.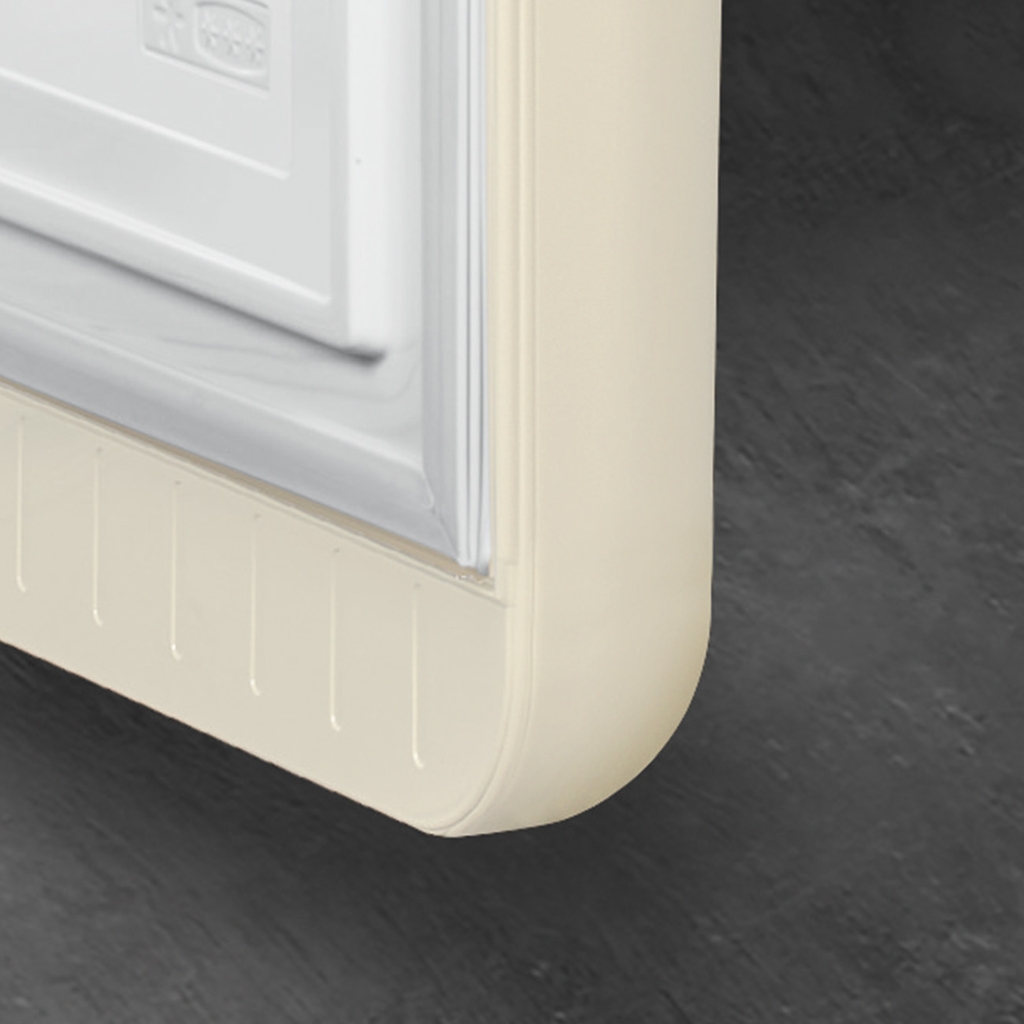 INSTALLATION
When positioning these appliances adjacent to a wall or kitchen unit a gap of 175mm must be left on the hinged side of the product to allow the door to open.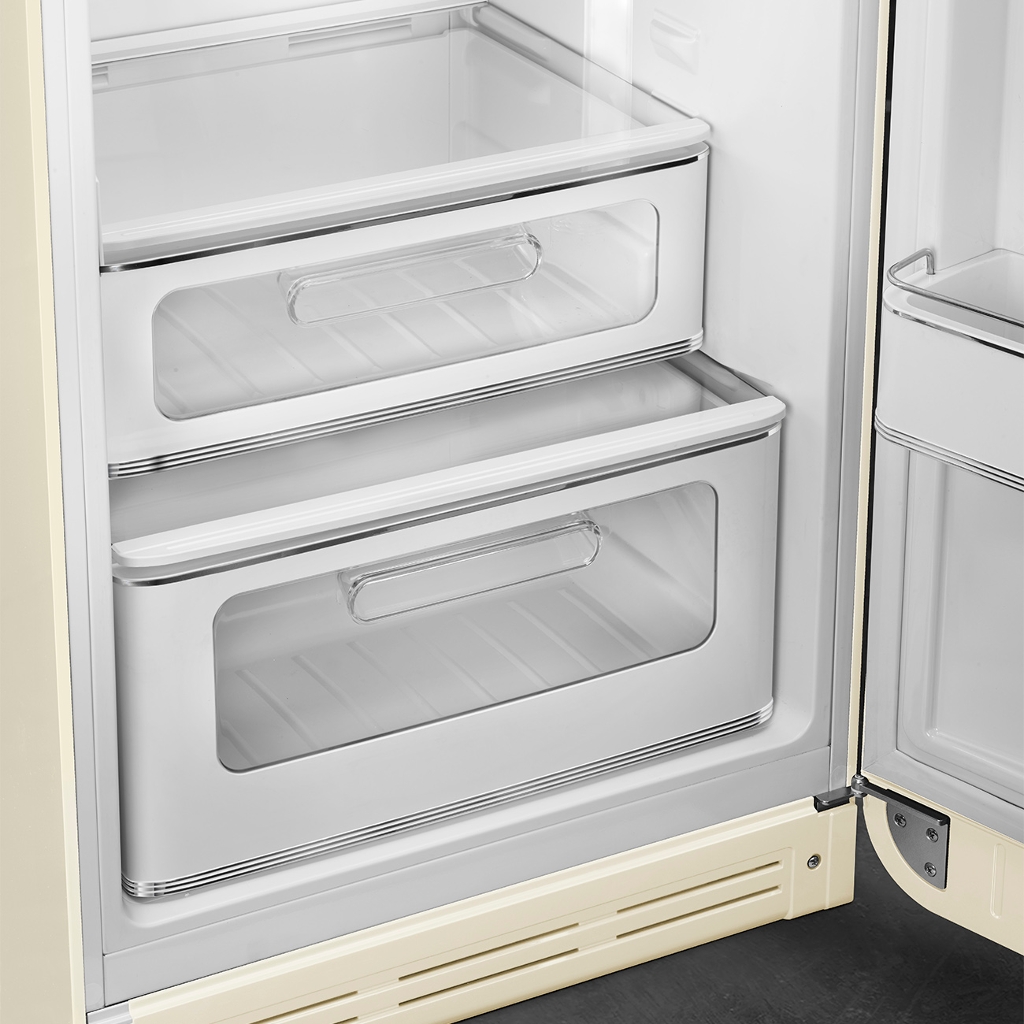 LIFEPLUS 0°C DRAWER
A controlled temperature zone (-2°C +3°C) designed for a better and longer preservation of perishable food such as fish, cheese and meat.