Product Specifications
Introducing the ultimate quick clean system.
Shark revolutionised the cordless handheld vacuum cleaner with a sleek silhouette and impressive performance – now we're introducing a complete cordless system for everyday quick cleans, all around your home.
Instantly clean up crumbs, dry food spills, dust and pet hair in Floor Mode, then transform the innovative Shark WandVac System from a cordless cleaner into a versatile, compact handvac to quickly clean worktops and soft furnishings in Handheld mode.
Floor Mode
Dropped crumbs on the floor? Spilled the cat litter? There's no need to get out your full-size vacuum. In Floor mode, this ultra-lightweight cordless cleaner is perfect for quick clean-ups and unexpected messes.
The floorhead is enhanced with Anti Hair Wrap Technology, exclusive to Shark. A bristle-guard and comb actively remove hair from the brush-roll as you clean, helping to keep it free of tangles. Perfect for long, short and pet hair.
One-Touch Transformation
Simply detach the floorhead to easily reach up high, clean ceilings and light fittings and extend your reach into narrow spaces behind furniture with the wand.
Handheld mode – More suction power than any other handheld under 1kg*
Transform to Handheld Mode to quickly and easily clean kitchen worktops, tables and surfaces, sofas, soft furnishings, stairs and car interiors with the slim, lightweight handvac.
Complete with 3 handy attachments, simply grab and go when the unexpected happens. Perfect for homes with pets, the Motorised Pet Tool easily removes embedded pet hair from sofas, soft furnishings, car interiors and more. Clean hard-to-reach places including between sofa cushions, behind radiators, narrow ledges and skirting boards with the Crevice Tool. The versatile Multi-Surface Tool easily cleans upholstery, blinds and surfaces.
Always Charging
Charging while stored on the base, simply grab and go for effortless on-the-spot cleaning. Enjoy up to 32 minutes run-time** with this twin battery model.
Engineered with a high-performance motor, simply switch between 2 power modes to suit the task in hand and enjoy an extra boost of power when you need it.
With a sleek, slim silhouette, this lightweight vacuum is always on hand when you need it – and always on charge when you don't.
Designed for easy emptying, the dust cup quickly opens with a single touch.
We're confident you'll love this convenient cordless cleaning system. For your peace of mind, we offer a free 2-year guarantee upon registration with Shark.
*In BOOST power mode tested to IEC 62885-2, cl 5.8.
**When using double battery pack in ION power mode, with non-motorised tool.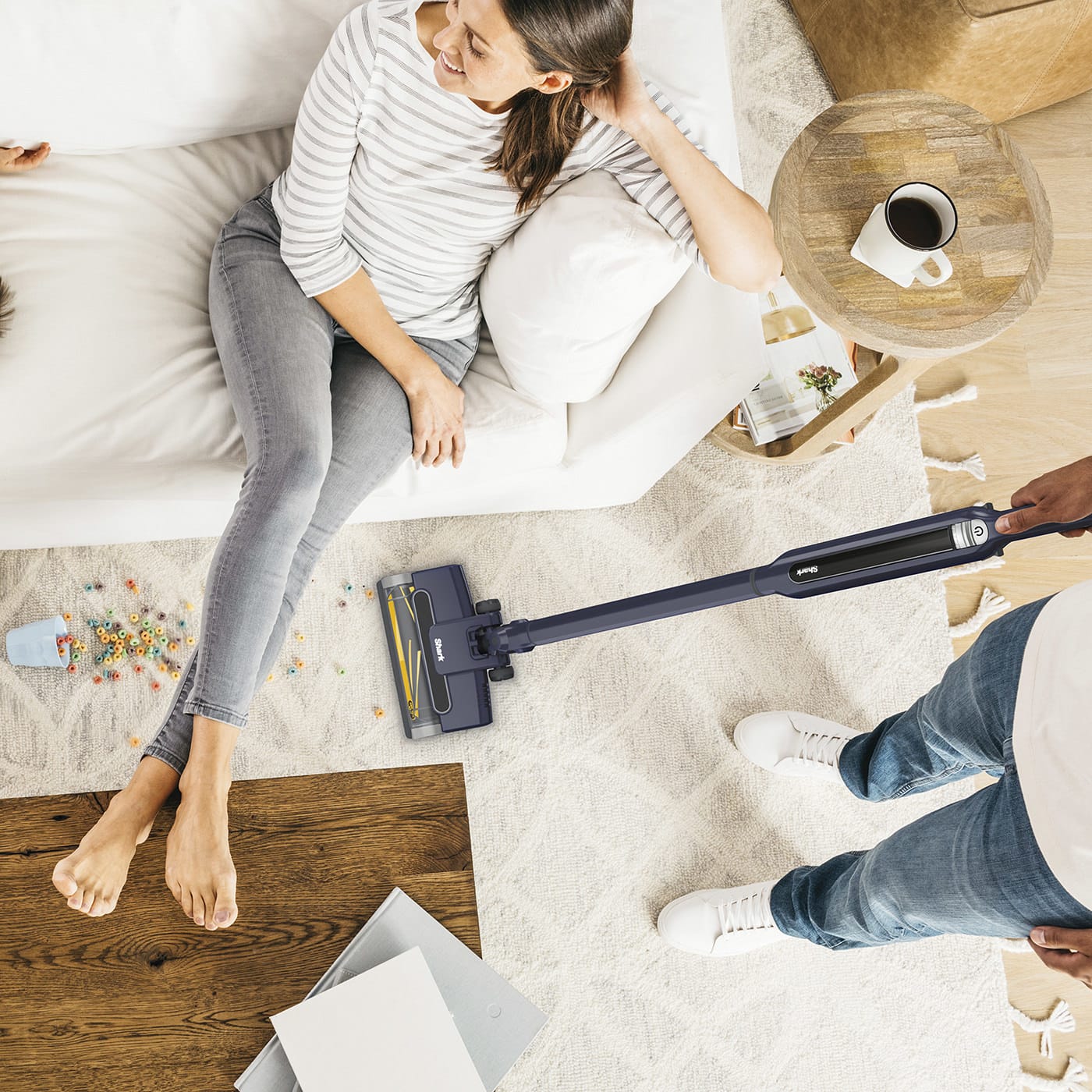 Floor Mode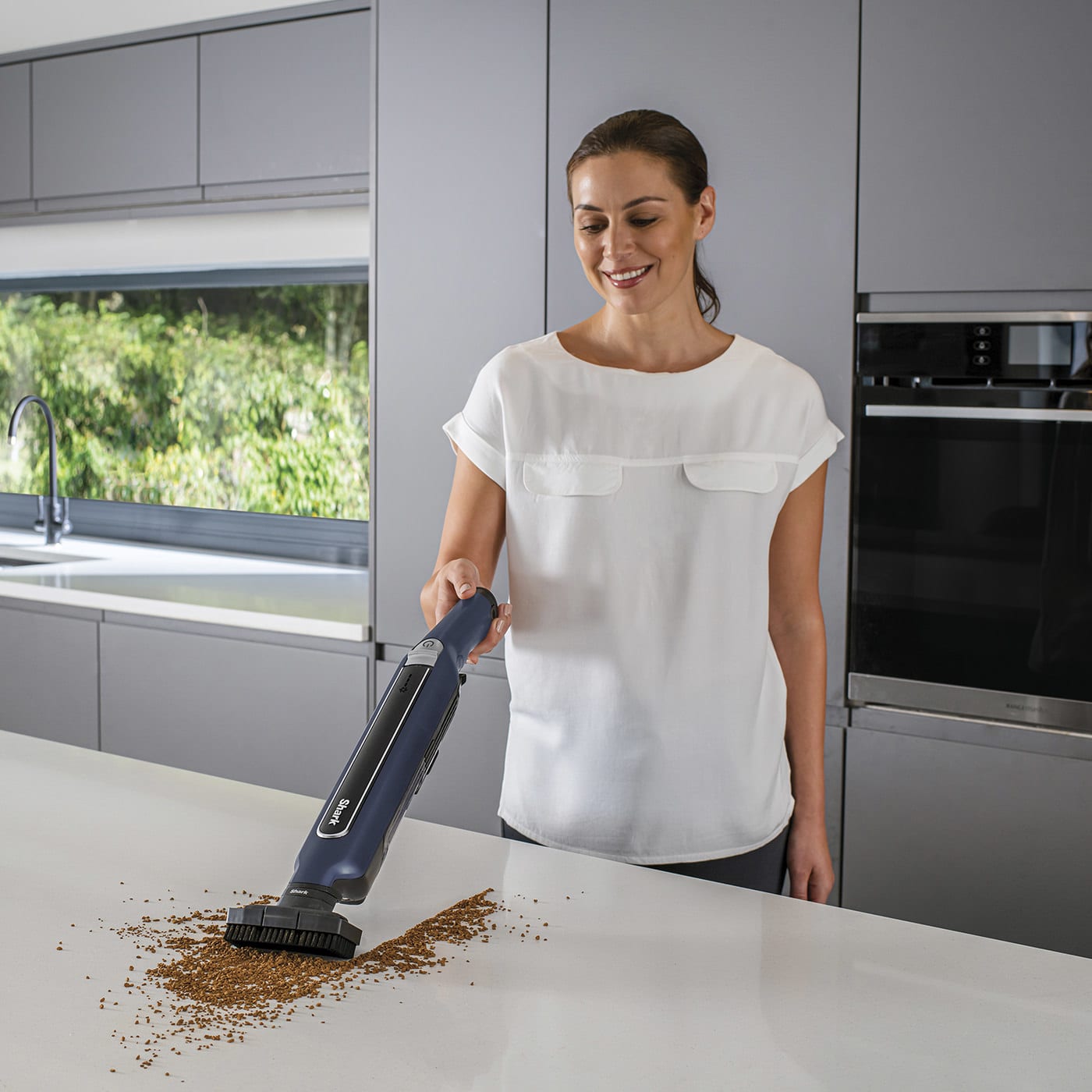 Handheld Mode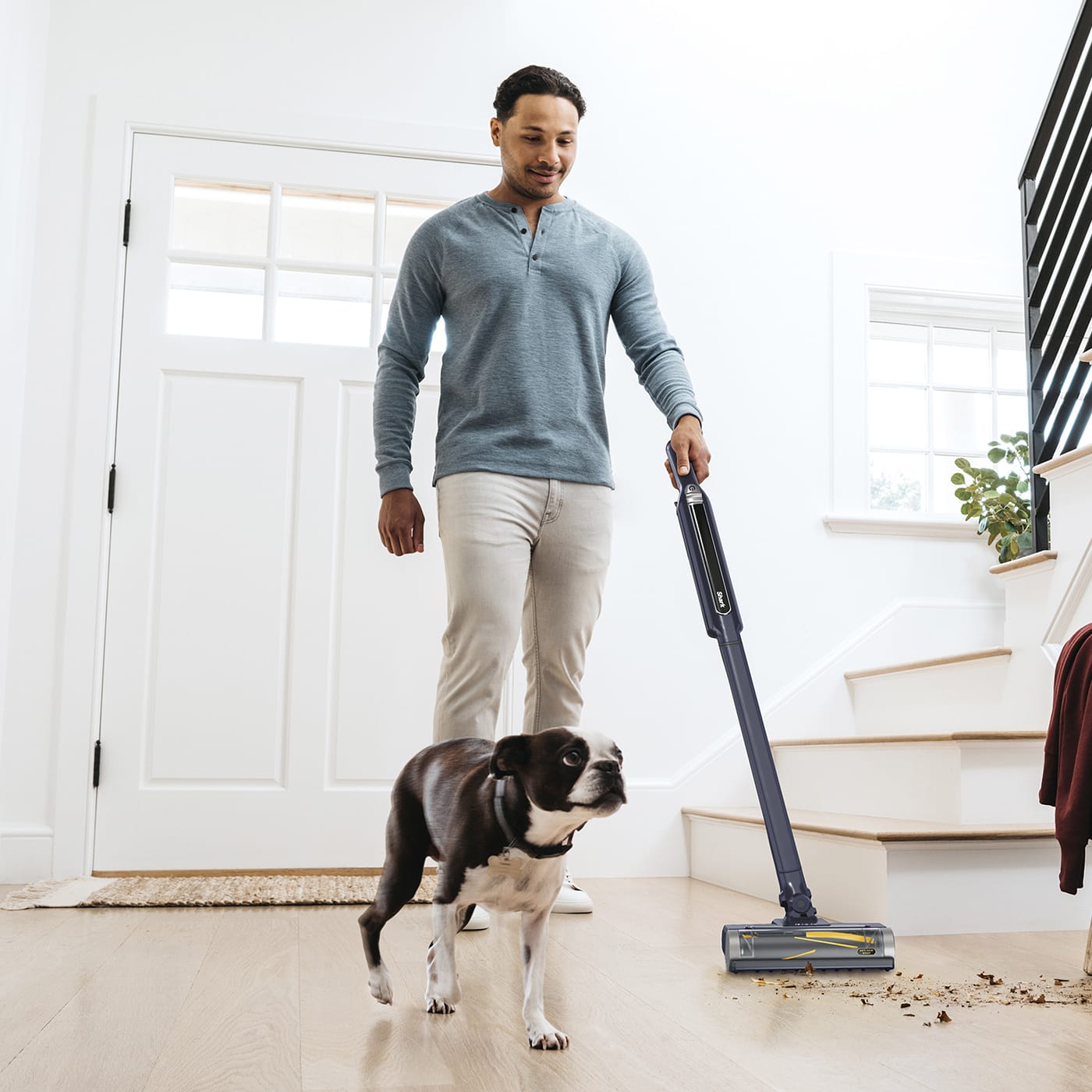 Anti Hair Wrap Technology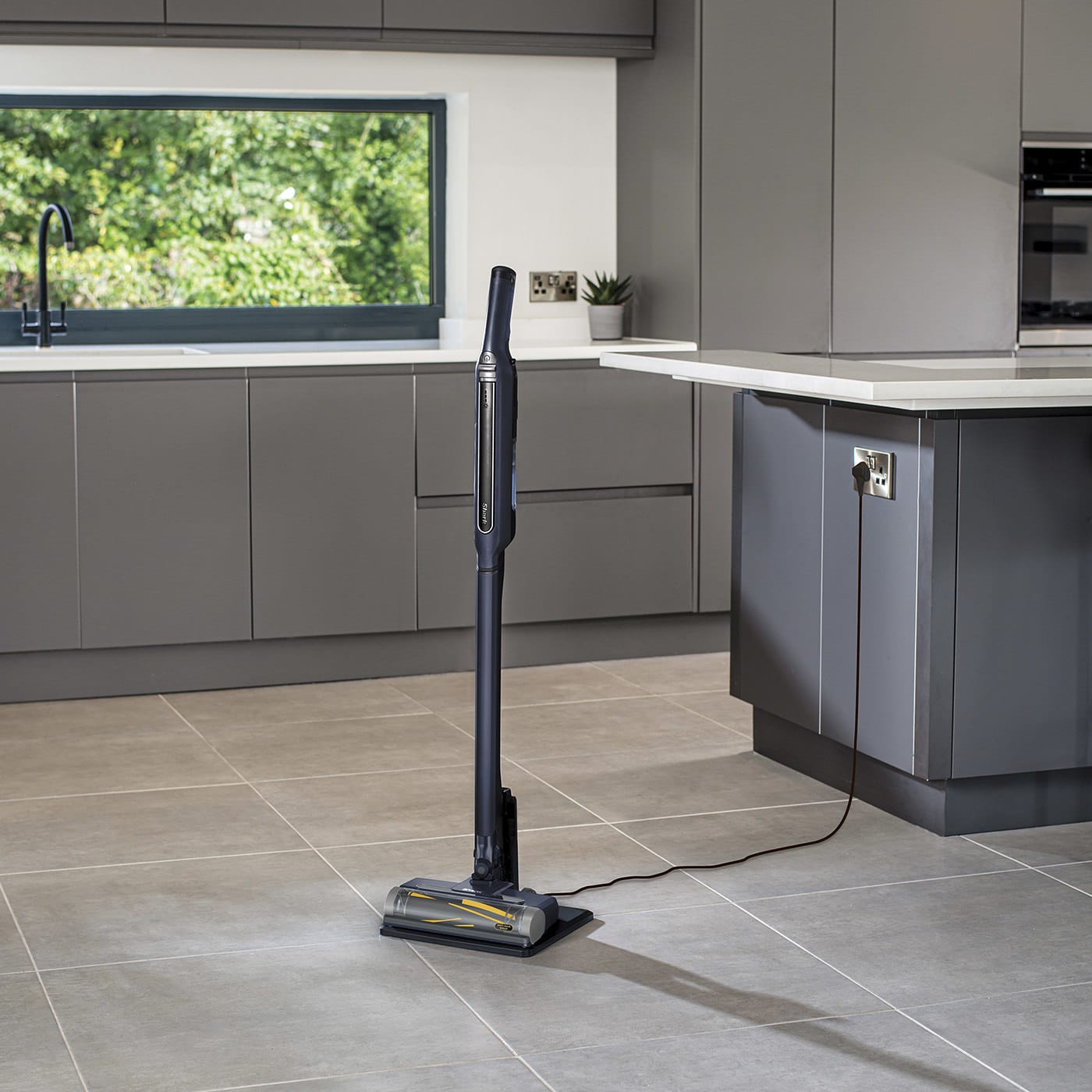 Up to 32 Minutes Run-Time