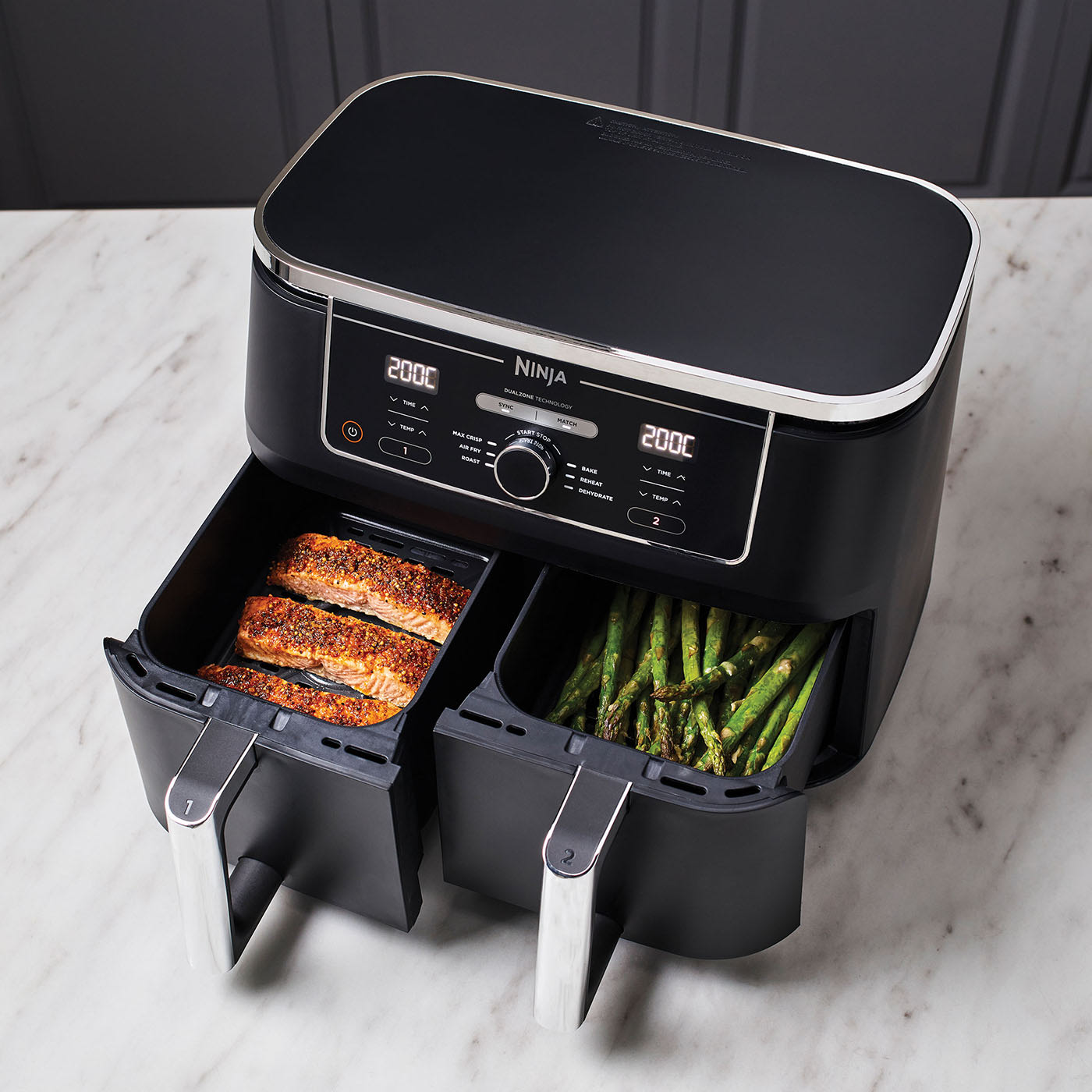 2 independent cooking zones
More than an air fryer
More than an air fryer
Ninja Foodi MAX Dual Zone Air Fryer
Take mealtimes to the MAX with the large capacity air fryer that cooks 2 foods, 2 ways, and finishes at the same time. Mix and match cooking programs, times and temperatures. 6 cooking functions – Max Crisp, Roast, Bake, Reheat, Dehydrate and Air Fry.
Mix and match
2 Independent Cooking Zones
Different times, different temperatures, different programs – both drawers are ready to serve at the same time with SYNC! Enjoy freshly cooked mains and sides together or cater to two different tastes at once. MATCH time and program settings across both drawers to double your serving size.
6 ways to cook
More than an air fryer
With simple controls and a digital countdown timer, choose between Air Fry, Max Crisp, Roast, Bake, Reheat and Dehydrate functions to cook delicious mains, sides and snacks. You can even cook from frozen, no defrosting required.