OUR PRICE INCL. VAT
Out of stock
Product Specifications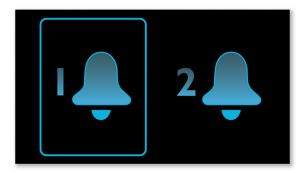 Dual alarm to wake you and your partner at different times
The Philips audio system comes with two alarm times. Set one alarm time to wake you up and the other time to wake up your partner.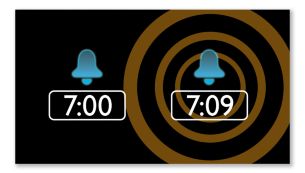 Repeat alarm for additional snooze
To counter oversleeping, the Philips Clock radio has a snooze feature. Should the alarm ring and you wish to continue sleeping a bit longer, simply press the Repeat Alarm button once and go back to sleep. Nine minutes later the alarm will ring again. You can continue to press the Repeat Alarm button every nine minutes until you turn off the alarm altogether.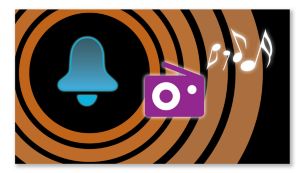 Wake up to your favourite radio tune or a buzzer
Wake up to sounds from your favourite radio station or a buzzer. Simply set the alarm on your Philips Clock radio to wake you with the radio station you last listened to or choose to wake up with a buzzer sound. When the wake up time is reached, your Philips Clock radio will automatically turn on that radio station or trigger the buzzer to sound.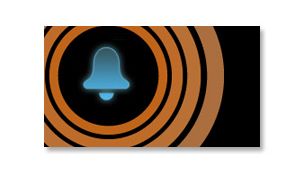 Gentle wake for a pleasant waking experience
Start your day the right way by waking up gently to a gradually increasing alarm volume. Normal alarm sounds with a pre-set volume are either too low to wake you up or are so uncomfortably loud that you are rudely jolted awake. Choose to wake up to your favourite music, radio station or buzzer alarm. Gentle wake's alarm volume gradually increases from subtly low to reasonably high in order to gently rouse you.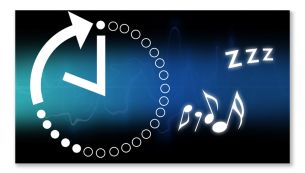 Sleep timer helps you to drop off to your favourite music
Sleep timer lets you decide how long you want to listen to music, or a radio station of your choice, before falling asleep. Simply set a time limit (up to 1 hour) and choose a radio station to listen to while you drift off to sleep. The Philips radio set will continue to play for the selected duration and then automatically switch to a power-efficient and silent stand-by mode. Sleep Timer lets you fall asleep to your favourite radio DJ without counting sheep or worrying about wasting power
FM tuner for radio enjoyment
The built-in FM tuner lets you enjoy your favourite songs or news from your radio station every day. Simply tune into the station that you want to listen to.
Adjustable display brightness for comfortable viewing
Adjustable display brightness allows you to customise the display to your needs.
Delivery Details

Cunniffe Electric delivers Nationwide

Store Collections

Products purchased online can be picked up in Store. Please select the 'Pick-Up in store' option during checkout.

The following is required upon collection:

Photo ID
Credit / Debit card used to purchase the product(s)
confirmation e-mail, that product is available for collection

Delivery

Delivery is only available in the Republic of Ireland
Delivery cost of a large appliance is €20.
Delivery cost of a small appliance is €5.
We aim to deliver large appliances within 4/5 working days (subject to availability) d. We aim to delivery small appliances within 2/3 working days (subject to availabilty).

Return Policy

When you purchase online you have a statutory right to return unopened goods (other than perishable or customised) up to 7 days after receiving your order: this is the cooling off period.
We can change or cancel an order up until it is dispatched. If the order has been dispatched, you can return the unopened goods to us and we will organise a refund (excluding delivery cost). Memory cards and software must be in their sealed packaging.
The product must not have been used or installed or had any data inputted. In addition to this cooling-off period, you can return any item unopened and in its original packaging within 28 days of receipt for credit or exchange. We can change or cancel an order up until it is dispatched. If the order has been dispatched, you can return the goods to us and we will issue a credit or exchange (excluding delivery cost).
Exceptions to this are goods which are made to your specifications – ie special order
There are no products in the cart!
The cookie settings on this website are set to "allow cookies" to give you the best browsing experience possible. If you continue to use this website without changing your cookie settings or you click "Accept" below then you are consenting to this.